The March 8 was celebrated in mass and joyous fashion in Dnepr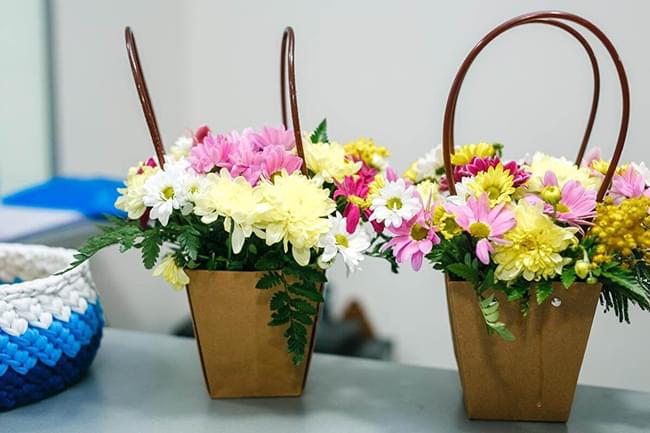 On March 7, a celebration was organized in the office on Simferopolskaya in Dnepr to congratulate the female part of the company!
Our people like big parties, so we started off with an intellectual quiz and giving out prizes and ended with a noisy buffet full of cocktails and a mountain of Raffaello.
We drank champagne (what is a corporate party on March 8 without champagne?), talked about important things, and celebrated the ladies. On a day like this, it's important to reflect and appreciate the huge step women have taken to be able to develop their professional skills and use them for the benefit of the company and the country's economy as a whole. By the way, March 8, 2019 marked the 98th anniversary of the event which led to the celebration of International Women's Day in Ukraine and Russia.
Afterwards, the men thanked the female employees for their tremendous contribution to the common cause and gave them presents! Every lady received a bouquet of flowers, sweets, and champagne. So very symbolic! The flowers for the spring in your soul — to feel refreshed and ready for new achievements. Sweets to feel more joy and revel despite the bitterness. And champagne to always be a little bolder and not afraid to show the real you.
A little later, we arranged a large-scale photo shoot in a specially created flower zone so that everyone could have a beautiful photo from the day.  Then we played table soccer and ate cotton candy. The March 8 at WizardsDev will surely be remembered for a long time!
Our colleagues had fun all day long, keeping the army of coming weekdays in check. It is wonderful that there are such holidays that bring together not only employees of one company, but also entire peoples and nations.