An R&D center of a large international IT company created in Kyiv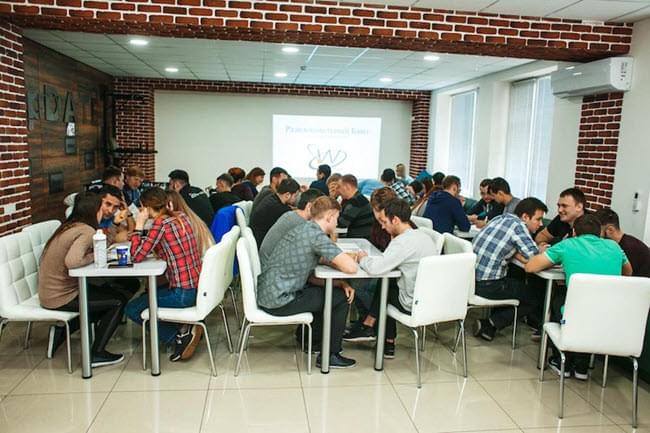 In September, a resource center of WizardsDev international IT company opened in the Ukrainian capital. This happened after several dozen professionals completed training and interviews at DevEducation, an educational partner of WizardsDev.
"We have been operating in Ukraine for several years now, and we consciously decided to choose Dnepr as our base city for a number of reasons," says Yakov Livshits, founder of Wizards Dev. "However, as our company grew, we realized the need to open a full-fledged representative office in the Ukrainian capital in order to be able to serve our clients in Kyiv, as well as to become physically closer to the central and western regions of the country."
To open an R&D office, where specialists from all areas of IT services are gathered, including frontend, backend, mobile development, QA/AT testing, several project team leaders and development specialists moved to Kyiv from Dnepr and Tel Aviv. Also, at the end of August, the R&D Center was replenished with young specialists — graduates of DevEducation, who were trained and got skills of practical work on team projects, including those of real business cases of real WizardsDev clients.
"We are proud to work with WizardsDev and several of our other partner companies to train internet industry specialists for them," said Alexandr Pred, director of the DevEducation project in Kyiv. "Why for them? The thing is that our college has a grant training model, which makes us different from our competitors. Eighty-five percent of the training cost for DevEducation students is covered by IT companies that are our partners, and in return, we prepare high-quality specialists who are connected to the projects within the shortest period of adaptation."
WizardsDev was created at the end of 2015 by a group of IT specialists from the USA, Israel, and Ukraine. It specializes in creating technological business projects, mostly in the financial sector of ERP and CRM systems, databases, marketing tools, including in the area of lead generation, information security systems. WizardsDev currently employs about 1,500 people across its 13 offices. The central Ukrainian office of the company is located in Dnepr.
The original article can be found at https://news.ua/technologies/v-kieve-sozdan-rnd-centr-krupnoj-mezhdunarodnoj-it-kompanii/.