About us
WizardsDev IT company
We gathered a team of 7 people and expanded it to several hundred employees across different cities and countries
Who we are and what we do
WizardsDev is part of a large international holding company. We have offices in Boston, Tel Aviv, Baku, Dnepr, Kyiv, Kharkov, and other major cities.
We generate and implement solutions for fintech and other business sectors. We work on the holding company's internal tasks and help partners with outsourcing." "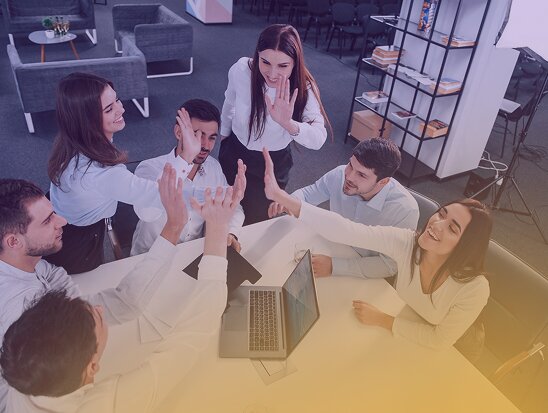 We create:

Service platforms

Crypto exchanges

Apps for IOS and Android

Cryptocurrency wallets

Blockchain solutions
Why it's great working for us
Here, you will find like-minded people
Immerse yourself in a mutually supportive atmosphere and become part of a team that values your opinion.
It's up to you to decide which technology to implement
You can also assemble your own team of like-minded people and influence the technical part of the project.
We'll offer you interesting projects
Along with professional and career growth. You will also have access to corporate trainings to improve your competencies.
There are always testers working together with programmers
They keep an eye on the product and help make it better.
We work on projects based on the principles of Agile methodologies—SCRUM and KANBAN
Our analysts handle customer communication. Therefore, you don't need to waste time waiting for answers.
Our goal is for a code that works in production, and tested code is our ideal
We implement TDD and BDD approaches and write automated end-to-end tests for our projects.
Got an idea? We'll support you!
Need a modern and scalable technical solution? We provide the necessary technology!
Join us
We provide the necessary technology!
FrontEnd
Sass
Electron
Backbone.js
BackEnd
ASP.NET
Python
PHP
Insight.Database
RabbitMQ
Linq2DB
nodejs
Ruby on Rails
Become a part of the WizardsDev team!
Check out our list of job openings. We're just what you're looking for!
SEND YOUR CV