VIP speakers and grants for training: free conference "The Future in IT" will be held in Dnepr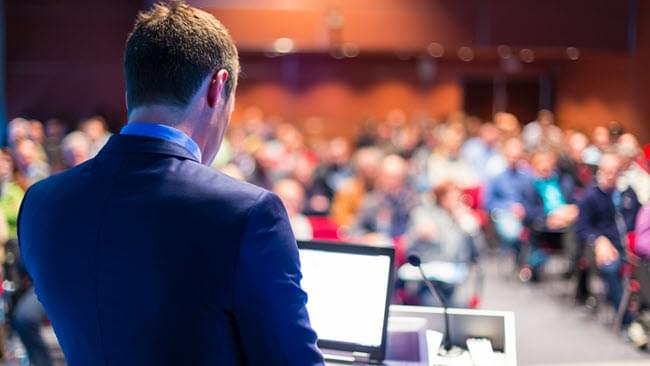 On November 6, DevEducation International IT College, together with its partner WizardsDev high-tech IT company, will hold a representative conference "The Future in IT." With professors from MIT and NY University. It will take place at the Menorah Cultural and Business Center. The event starts at 2:30 p.m.
"We are happy to provide everyone who is interested in the development of the IT industry with an opportunity to attend the conference," says Dmitry Drigailo, director for external relations at DevEducation. "We promise a lot of new useful knowledge and interesting acquaintances. Also, at the conference, you can find out how to get an 85% tuition grant for any IT course at DevEducation college, which, in turn, will allow you to evolve from a beginner to a successful IT professional, learn several programming languages, and increase your skills and value in the job market virtually for free. The conference is of an open format, which means that any participant will be able to ask their questions to the speakers, both during the discussion panels and behind the scenes of the event."
Speech topics will focus around new knowledge and technologies: cryptography, network security issues, complex systems in IT for modeling and forecasting. The key speakers will be businessmen, scientists, and practicing developers from the United States, Israel, and Ukraine. Representatives of Ukrainian state authorities and successful businessmen of the IT sector will also speak at the conference.
Keynote speeches will be delivered by Yevgeniy Dodis, American cryptographer, professor in the Department of Computer Science at New York University, co-author of three books on cryptography; Yaneer Bar-Yam, president of the New England Complex Systems Institute, research associate at the MIT Media Lab in Boston, and editor-in-chief of InterJournal; Guy Zbarsky, founder of KeepGo, one of the world's largest blockchain specialists engaged in developing decentralized trading platforms with smart contracts functionality; as well as the founder of DevEducation college, American-Israeli businessman Yakov Livshits.
Participation in the conference is free. The number of participants is limited. You can register for the conference here.
DevEducation International IT College is an educational non-profit project created in 2017. Its mission is to train anyone who is interested in relevant IT professions. Training at DevEducation is conducted on-site. Teachers with real experience in IT work with the students, offering them practical knowledge and team working skills. The project is headquartered in Tel Aviv, Israel. The main educational center of DevEducation is located in Dnepr. Over the past year, the training sites were opened in Kyiv, Baku, and St. Petersburg, and colleges are about to open in Kharkiv and Kazan.
WizardsDev was created at the end of 2015 by a group of IT specialists from the USA, Israel, and Ukraine. It specializes in creating technological business projects, mostly in the financial sector of ERP and CRM systems, databases, marketing tools, including in the area of lead generation, information security systems. WizardsDev currently employs about 1,500 people across its 13 offices. The central Ukrainian office of the company is located in Dnepr.
The original article can be found at https://dp.informator.ua/2019/10/29/vip-spikery-i-granty-na-obuchenie-v-dnepre-projdet-besplatnaya-konferentsiya-budushhee-v-it/.