IT as a lifestyle. Challenges of developing interfaces for apps and websites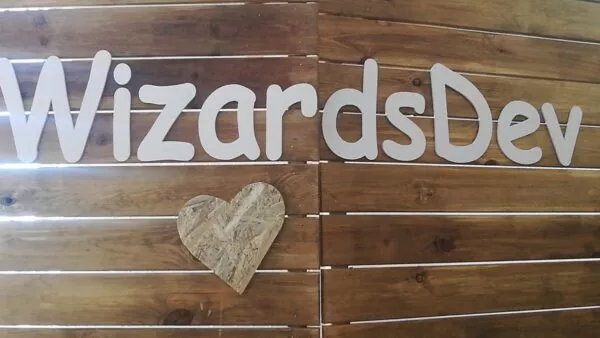 Nine years ago, there was only a small group of web programmers who dealt with network security. The rest saw free and anonymous use of online services as the foundation of the future of the Internet and fought to create it with the latest web technologies. This is how the somewhat unusual world of open standards and networking applications was explored.
Meanwhile, WizardsDev was working with large companies as long as they used all the necessary developer tools, including Oauth (a tool that keeps user information private and does not allow other people to use it).
Quite recently, such technology as network communications has been invented. The company had enough resources and employees to successfully optimize this network. It's amazing how hard it is to create innovative, quality web interfaces. Surprising as it may seem, there are a lot of great developers creating fairly simple yet incredibly fast applications. The problem is that their services are expensive, especially since most of them work for Google and Facebook.
There have been a lot of rumors lately about numerous complaints regarding native apps. Those are programs created for a specific operating system (Windows, Android, IOS, Linux, Mac OS). WizardsDev does not like these rumors. So they turned to the production of their own web technologies. They built an adaptive site for both desktop and mobile devices and tried to avoid native app development. This was partly due to cost (it seems that web programmers in the market sincerely believe that UAH 400 thousand is the minimum amount that should be paid for this software these days), but the IT company has spent a much smaller amount to make sure that the architecture of the apps created does not depend on the weather outside or the big companies' demands for the use of their developments. "And yes, we ended up being pleased to note that there have been significant improvements, especially in the support for major languages and the capabilities of their auxiliary programs," they say at WizardsDev.
But when it comes to page layout and getting all the elements of the work together into a common project, difficulties often arise. And by that we mean too high costs. A single frontend developer can create a great native app. It will work consistently as intended. Such a project is usually implemented by a team, which will cost the amount mentioned earlier. Developing an app solo will take a lot of time.
There may be progressive web apps in the future, but if you're a novice businessman trying to create a new product, web development is probably at a low level of quality at first. Online tools from the official browser store come to the rescue. We recommend checking out Edge browser. It already has all the tools you need to test your online project. WizardsDev, on the other hand, has more amazing technology for you than ever before, as well as a large variety of platforms, browsers, and screen types, which allows you to combine all the software and use it as one ecosystem.
"Do you want to receive update notifications quickly? Sure, this can be easily done on mobile Safari. Are speeds redistributed differently across browsers? We can fix all that. Eliminated the layout bug in Safari and tweaked the functionality in the Edge browser. We've changed the font size in Chrome," the developers add.
How about hiding the address bar or scroll control from the left edge of the screen? The experts at WizardsDev have a lot of experience in developing app interfaces. They can make up a full site at your request, whether it is a landing page, a corporate or informational resource. High-quality development is guaranteed. WizardsDev: the wizards will take care of it!
The original article can be found at https://tech.informator.ua/2019/10/16/it-kak-obraz-zhizni-trudnosti-razrabotki-interfejsov-dlya-prilozhenij-i-sajtov/.