New Year corporate celebration – December 25, 2019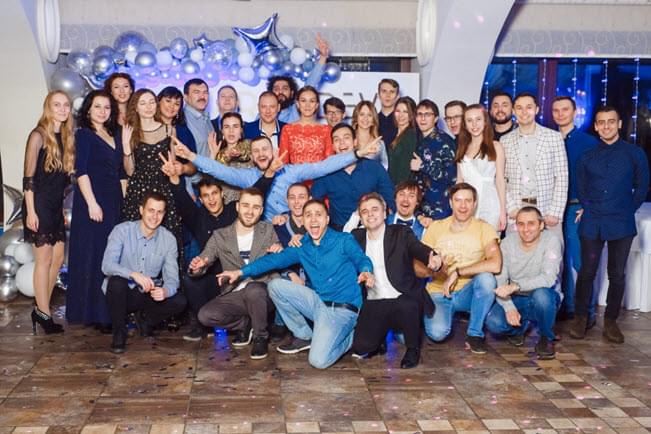 Deep inside, each of us believes that New Year's Eve is something special and magical. And when we were children, we didn't just believe in it, we were 500% sure! And every time, this miracle was confirmed. Not just presents under the Christmas tree from Santa Claus, but something else: something special, unusual, mysterious, mesmerizing…
On this holiday, we decided to recollect all the miracles that happened to us and dive into the atmosphere of magic all together!
The theme of the New Year's corporate party is IT'S A KIND OF MAGIC.
There was a fiery cover band at the event, an illusionist, the best barmen preparing magical cocktails for us, and the hosts holding interesting contests.
Of course, there were rewards for employees from various departments. Each manager recognized the special contributions of his or her employees to the work.