We're having a men's day!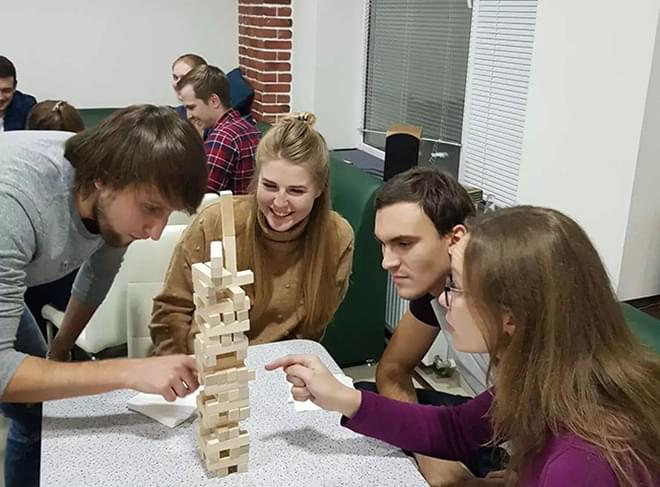 On November 19, the head office of WizardsDev in Dnepr, Ukraine, celebrated International Men's Day. After hours, of course. :) We held a party in the office with pizza, sushi, drinks, and a board game night. There are over 200 of us in Dnepr, and such events serve as a team building activity, during which employees from different departments (there are five of them) get acquainted with each other and experience communicating with colleagues in an atmosphere of relaxation and play.
"Why bother organizing events like this? Communication and group relations are one of the important things that determine the comfort of working together in teams," said Konstantin Abramenkov, head of the RoR (BackEnd) business unit. "The guys from my department really enjoyed it, as they had a chance to communicate informally with other units."
"We organize such informal events to bring the team together, to create an atmosphere of affection within the company so that the guys go to work with pleasure every day," adds Maria Dolinskaya, HR manager of the company.
Note. International Men's Day (IMD) is an annual international holiday celebrated on November 19. It was first celebrated in 1999 in Trinidad and Tobago. The holiday has since become popular in various countries around the world, and today, it is celebrated in more than 60 countries.
The International Men's Day was established to draw attention to gender discrimination against men and to the problem of gender inequality. The organizers of the holiday place emphasis on keeping boys and men healthy and highlight the positive influence of men on the family and the upbringing of children.