IT as a lifestyle. Creating a website in WordPress for newbies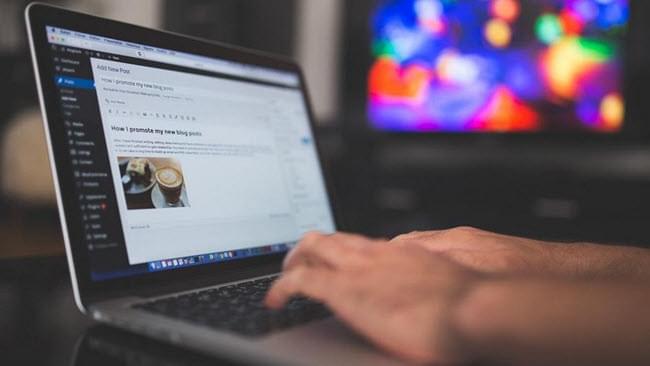 Do you need it fast, free, and by the template? This platform lets the average user with no programming knowledge quickly create a blog, personal or corporate website. You do not have to come up with your own website design.
The creators of this system have developed more than a hundred templates that can be used as the basis for internet portals ranging from construction topics to online technology. There are other platforms that can be used to construct a web resource. For example, Joomla and Bitrix24. We recommend that you consider all options, but here are the reasons why WordPress gives you a head start on the alternatives:
— WordPress is free: there is no fee for the installation and use of the engine in the project, regardless of the purposes for which you use it, and if you are a novice entrepreneur or blogger, this fact will be an important advantage in favor of the platform;
— the process of installing the control system of the resource is quick and simple: it takes ten minutes to download the engine to hosting (the place where the site is stored) and create your first home page; if you want to understand the capabilities of WordPress in more detail, go to the official page of the system;
— it fits any operating system: in order to enter the admin panel, you do not need to use the exact computer where the engine was installed; no matter what OS you have — Linux, Windows, or Mac — if you have access to the Internet, you can go to WordPress;
— the program for text editing is automatically installed in the system: the tool allows you to design an article or a post using a beautiful font and to add hyperlinks, images, and video libraries;
— this is the most popular engine: the majority of blogs are created on WordPress; if we compare the number of users of other systems, this engine is used by 55% of webmasters around the world, and according to other statistics, the total number of sites built entirely on WordPress amounts to 58 million — and this is another powerful argument in favor of choosing the platform.
To get a full introduction to the content management system, let's discuss additional features. If you can afford it, you could buy paid templates that will make your resource stand out among the millions of monotonous sites. In addition to beautiful design, these development tools have a large number of features that facilitate the publication of content, adding new elements to the site. WordPress has an elaborate security system. All user data on the site is kept completely confidential. There is also protection against hacker attacks aimed at slowing down or complete shutdown of the web resource.
The WizardsDev experts, of course, have experience in building web resources using this engine. They have been in the market for several years, and their expertise includes, among other things, developing corporate and personal blogs, landing pages, longreads, and information portals. Free consultations are available to all clients. And if you want to learn how to do everything on your own, they'll teach you how to do it at their DevEducation International IT College. Guaranteed. Fast. Cheap. "Our motto: IT as a lifestyle!" they say at WizardsDev.
The original article can be found at https://tech.informator.ua/2019/11/19/it-kak-obraz-zhizni-kak-sozdat-veb-sajt-na-wordpress-novichku/.