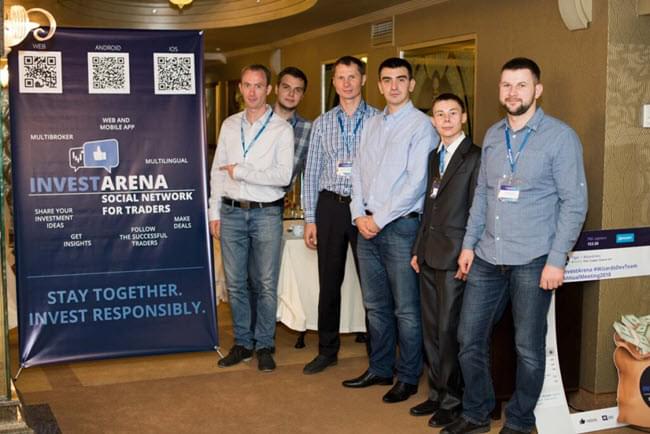 The annual IT meeting organized by WizardsDev took place in Dnepr. The event discussed current trends and prospects for the development of the industry.
The meeting format involved an overview of modern IT solutions, including blockchain, an exchange of experience, and a search for new opportunities for implementation in the international market. The event was officially opened by WizardsDev CEO Yakov Livshits, who shared his own vision for managing and running projects.
Products created by WizardsDev were presented at the conference. They included social networks, trade terminals, CRM systems, mobile and desktop apps, IP telephony and network security services.
The key topic for discussion was the introduction of innovative blockchain technology into IT development. Together with guest experts from Canada, Alexander Navernyuk and Alexander Gruntsev, the audience was able to explore the nuances and trends in the popularity of blockchain, as well as assess its impact on the development of the global economy and information security. The participants were also happy to discuss the future of cryptocurrency and bitcoin in particular.
The main goal of the annual WizardsDev conference is to create new opportunities for IT talent and find new technological solutions. In between lectures and training sessions, participants actively made new friends, shared their experiences, and exchanged the latest news from the world of development. In an informal atmosphere, everyone was able to ask a speaker a question of interest and get all the answers.
All guests of WizardsDev IT meeting acknowledged the high level of organization of the event, usefulness and relevance of the information, and admitted that they had discovered new horizons for professional development, as evidenced by the survey that was conducted after the conference.