IT as a lifestyle. Is switching from PNG image format to WebP worth it for a developer of network applications?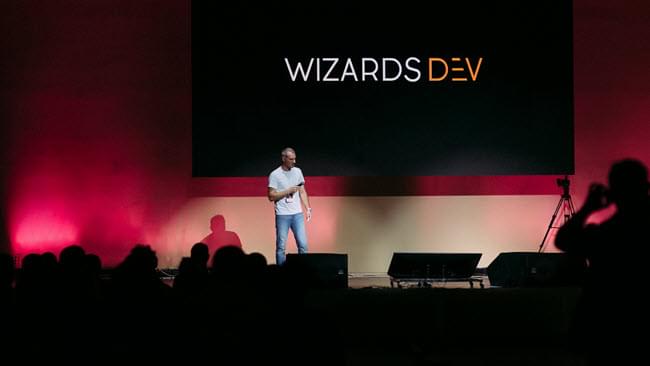 Using a new image type can be a great way to speed up your site by reducing the file size by several times. In today's text, we decided to make a small comparison by compressing the size of the picture and converting from PNG to WebP. We will show you the difference between the original view and the improved version.
All of these processes will make it possible to superimpose text on the image without burdening the client's network. This will give you better control over both the desktop and mobile versions of the site.
Converting your images from PNG to WebP can come in handy when it comes to speeding up your site. And if you use the Optimus and WordPress Cache Enabler plugins (an auxiliary code that makes it easy to publish information to an online portal), no extra work will be needed. Images are automatically archived and reduced in size when they are uploaded to the media library. Just sit back and enjoy the faster loading time. You can also integrate them into any project with our enhanced images. A small but important detail: nowadays, all popular web browsers—Google Chrome, Opera, Firefox, Safari, Internet Explorer — support images in the new format, but only the latest versions — the older ones are not supported. You must consider this fact if you are developing a site for internet platforms.
WsizardsDev did a little experiment: they used their test domain and uploaded 20 different PNG images with full resolution of 512 x 512 pixels. After that, they were ran through the plugin to be turned into WebP. As expected, noticing the problem with loading site content when failing to display png-format images correctly, they tried to apply a simple compression of PNG-format images. What was the result? Compressing their PNGs resulted in a 31.86% reduction in average image size. Optimus performs a similar operation with no loss of quality. That is, translated into human language, the images look as clear as before. But the most interesting thing is that WebP led to a 42.8% decrease in average image size. Thus, in this scenario, simply converting to this type reduced the already compressed PNGs by another 11%. Thanks to the obtained result, it was possible to use more new format files while maintaining a stable site speed on the client's device.
Then the company conducted other tests with the new image format and the old PNG. "Our improved version (WebP) won. This allowed the site to run more smoothly on mobile devices.
Loading time: 2.145 sec. compared to 5 sec.
Total page weight: 849 kilobytes instead of 1.2 megabytes.
Conclusion: this technology is worth considering, at the very least.
We, the team at WizardsDev, will develop a professional website for your business. Optimize web pages properly. Correct display of all elements of the site will increase the flow of new customers and keep the old regular visitors. We have extensive experience working with large corporations and firms representing small businesses. The wizards will take care of it!
And for those who want to become a member of our friendly team but feel that they need a little bit of study, we advise courses that are offered at our college deveducation.com. Virtually at no cost (the company will provide a tuition grant for those enrolled in the course, at 85% of the cost of tuition), from four to eight months, depending on the course," the company said. Those who successfully complete the training will be offered employment with WizardsDev. Run to IT!
The original article can be found at
https://tech.informator.ua/2019/11/12/it-kak-obraz-zhizni-stoit-li-perehodit-s-png-formata-izobrazheniya-v-webp-razrabotchiku-setevyh-prilozhenij/.