WizardsDev is looking for new members!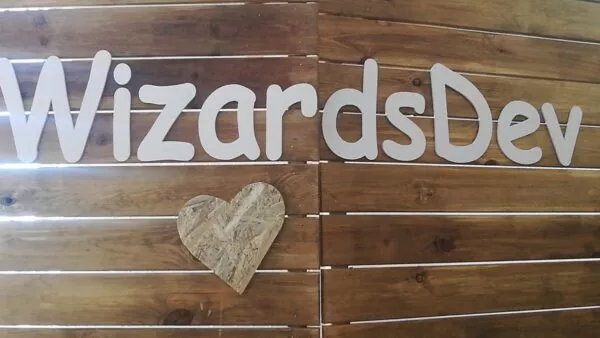 WizardsDev's partner, an international college of internet technology DevEducation, is working nonstop to supply us with new talent. We need them: last Friday, the certificates of the Basic Programming course completion were awarded in Dnepr, and on Monday, the next course (aka .Net course in C#) began. Twenty-six people opened for themselves the doors to the world of IT. The course will end in March 2020. Those who pass the course will receive knowledge, feedback, teamwork experience, a certificate of completion, and an invitation to an interview at an IT company or a referral to a higher-level specialized course: FrontEnd, QA/AT, or Mobile.
"We have started our third .Net C# course this year," says Elena Chernovol, director of DevEducation college in Dnepr. "In the next four months, the students won't get much sleep: the course is quite tight in time but very rich in information. I'm happy whenever we start a new course. It's always an interest, a drive for us and for the students, a hope for further self-fulfillment in the profession. Of course, we care about the result. So it's not going to be easy, but they are all adults, and we're sure they know why they've come here. We are very appreciative and always supportive of our students. And, of course, we are always glad and happy when things work out for them."
"Our task is to supply knowledge, practical cases, and experience. The task of the students is to take it all in," adds Tatiana Gadatskaya, the teacher of the .Net C# course. "And only high self-organization and additional independent studies will yield great results in the end. Maybe not everyone will make it. Maybe someone just walked in 'the wrong door.' But in the end, you never know unless you try."
Several people, who completed the earlier round of basic programming training, started the specialized Mobile Xamarin course right away. Three students, on the other hand, decided to repeat the C# course to learn it better.
The basic programming course at DevEducation focuses on the C# language, introduces HTML & CSS, JavaScript, NoSQL, teaches you how to work with constructs, methods, data arrays, explores the concepts of classes and objects in the methodology of object-oriented programming, and contains a lot of other information. You can learn more about the schedule and syllabus of the course here.
WizardsDev has been working closely with DevEducation college for three years. Following successful completion of the QA/AT, FrontEnd, and Mobile courses, we are happy to offer graduates an interview at our company and the chance to be hired into one of our teams.